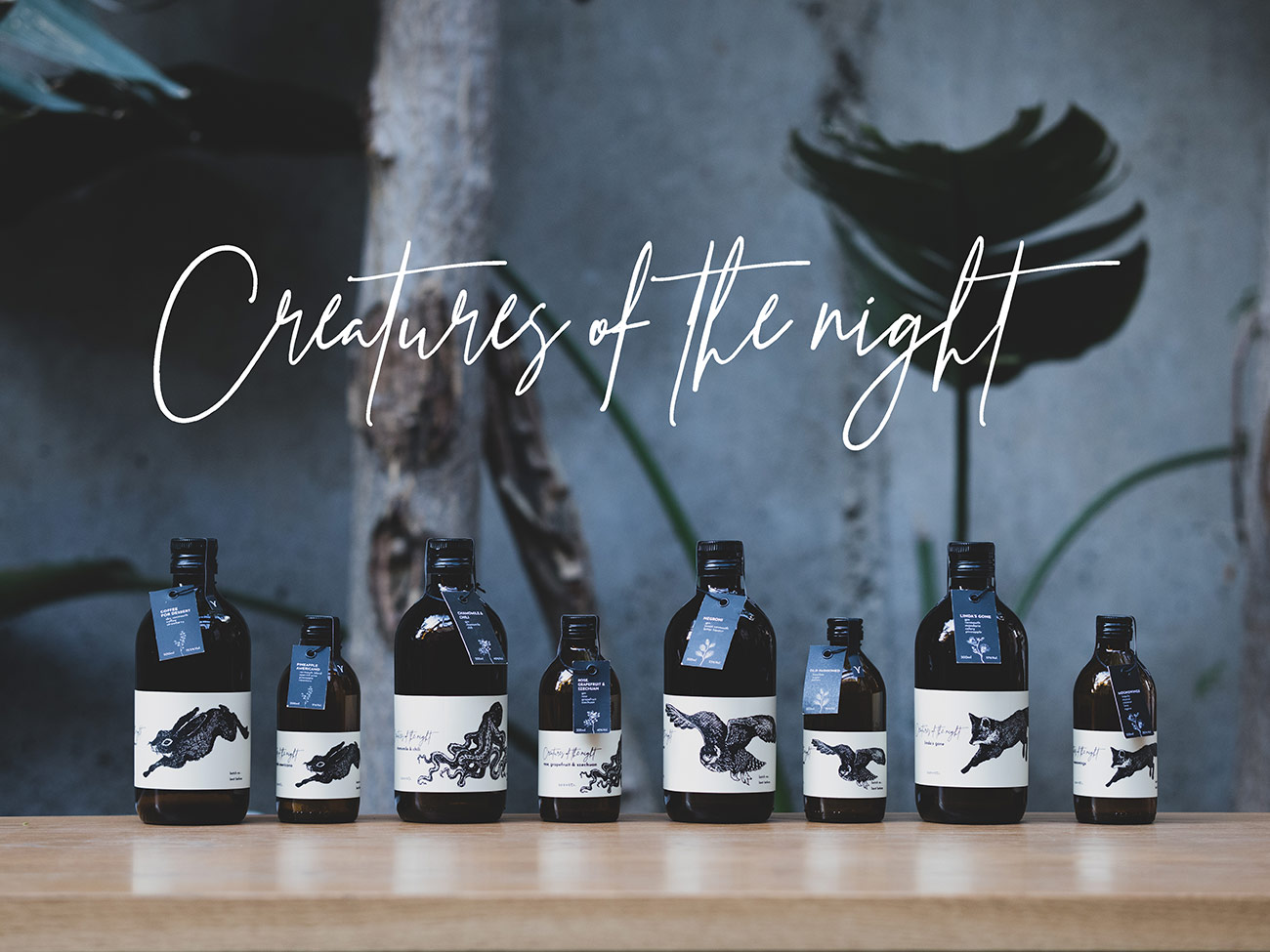 Welcome to our new website.
As if launching a new website isn't enough, today, we are launching a new line of products too. A brand, within a brand. 'Creatures of the night' was created by a group of friends trying to connect a community of people who appreciate the craft.
Bringing the creatures to life was an amazing project. We always considered γρανάζι an idea that goes beyond drinks and hospitality, and so the creatures are no exception. Our launch starts with a line of ready to drink signature and classic cocktails, and a carefully curated selection of wines.
Stay tuned though, because we're only getting started. 'Creatures of the night' is more than just drinks; soon we'll be expanding with products we have crafted by hand; products we believe that caps our overall philosophy as a bar, and a team.
Truth is, we are all creatures, and definitely creatures of the night.
So welcome on board,
The γρανάζι team.